Being landlocked in the middle of North America, I appreciate the chance to see the ocean any time I can. I love thinking about the whole other world that exists under the waters, and what lies far away into the horizon.
Of course, the ocean is also responsible for creating some gorgeous combinations of blue, green and white.
It's often a source of inspiration for summer or destination weddings, but softened versions of those colors are just as mesmerizing - and perfect for a winter wedding color palette.
Foamy whites become snow whites, sea greens turn into mint greens, and deep water blues go glacial. The combination looks rich with gold and silver, and rustic with chocolate brown.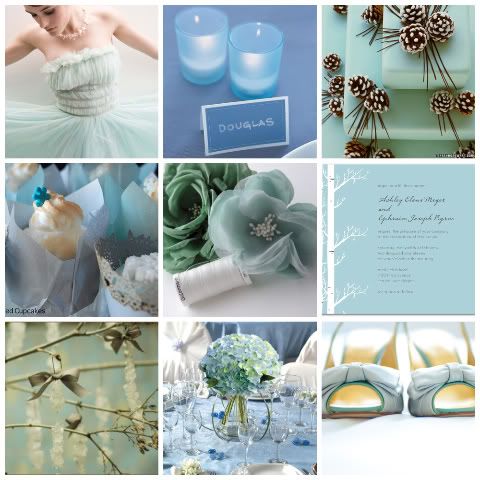 Don't forget to trade beachy fabrics with more substantial ones like satin and velvet to hold up to the cold (they'll look especially gorgeous in unexpected light colors); details like rock candy and frosted glass add even more ice appeal.